The third generation of the Galletti family runs a company made up of more than 200 people...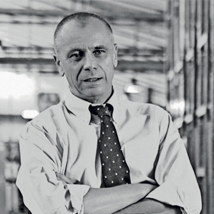 Luca Galletti
| President
"That of Galletti is an all-Italian story, made up of tradition and innovation rooted in the territory, but above all made up of men, who for generations with their tenacity have contributed to the success and growth of this company."
Galletti is an italian company founded in 1906, which has grown with a clear idea of the path it wanted to follow.
The three generations that have successively led the company overcame the difficulties arising over more than 100 years of history due to their ability to roll up their sleeves and start from scratch when it was necessary.
Today Galletti is a leading company in HVAC-R.
Reserved Area
Enter into the restricted area to download reserved contents and data sheet!